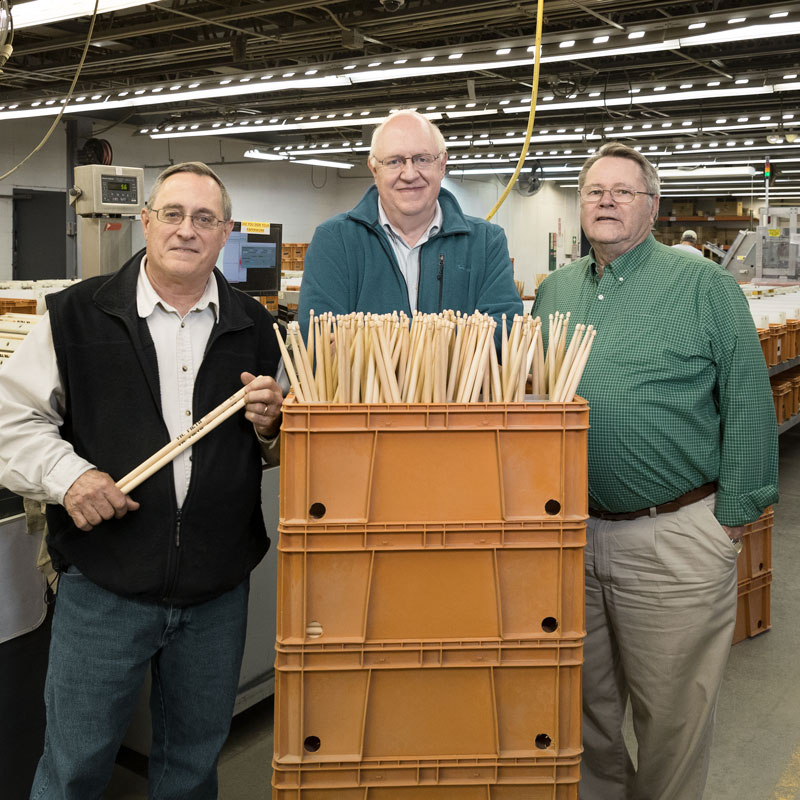 Vic Firth Company
Newport
•

Maine

When MEMIC connects with organizations who have the highest of standards, we know we're marching to the beat of the same drum. Vic Firth Company, manufacturer of world-renowned drumsticks and other percussion accessories, makes taking care of their employees a top priority, and that's music to our ears.

Vic Firth has partnered with MEMIC for workplace safety since 1999 because they appreciate our ability to help them use safety to be more productive. Together, we have worked to improve ergonomics in the plant to ensure their employees leave at the end of every day free of pain and discomfort.

MEMIC's Chief Ergonomic Allan Brown helps Vic Firth Health and Safety Coordinator Tom Gilbert find opportunities to go beyond safety basics and improve the health and wellness of their employees. Together, they have implemented innovative solutions, big and small, to keep employees safe while maintaining the quality of their product.

Whether it's eliminating reaching strains and pains by relocating a sorting bin to inventing machinery that takes the place of labor intensive work like hand-stitching drum mallets, Vic Firth and MEMIC make sure the beat goes on when it comes to creating a safer workplace.