Dear Policyholders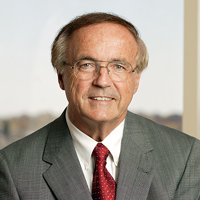 We all recognize that time seems to be moving faster than the speed of light. Perhaps, it is rapid development of the ever changing world of technology, or maybe it's our increasing awareness of a global community. I remember the days when we waited for the evening news or the morning paper, but now everything is just a tweet away!
That pace also resembles the workplace at MEMIC. Every day represents an opportunity to strengthen our delivery of service to policyholders and injured workers alike. I am amazed at the talent of our workforce and the creativity they bring to what otherwise could be a routine environment. The combined efforts of our frontline loss control specialists and our claim professionals enable our underwriting group to realize the record-setting pace that we achieved over the past year. Our agency partners have been tremendous in creating opportunities for our team to "show its stuff."
The team members behind the scenes in information technology, human resources, communications, finance and administration work hard to support that field team, all of whom are moving at an impressive rate of speed, too. This teamwork is the foundation for an efficient and predictable operation with a focus on those constituencies—policyholders and injured workers—who have faith in our company's performance.
The numbers support our belief that things are going well. For the first time, our premium exceeded $300 million and the current year, as we continue to add new customers, will see that rise to $340 million!
In Maine, workers' comp is no longer front page news—except when we issue our annual dividend which totaled more than $18 million in 2015. With our Maine market share remaining stable at 65 percent, the economy of our home state benefited as nearly 20,000 employers received money back.
Beyond the borders of Maine, our story is certainly one of growth. Independent agents from Maine to Florida are recognizing the skill and ability that MEMIC brings to their communities. Clearly, MEMIC is a unique insurance company, and arguably, the best in this business. Employees work with confidence knowing that their teammates will help them make every promise a reality. Whether it is our claim department working with the medical community on creative ways to combat the threat of opioid abuse, or our loss control team helping to redesign a better worksite, the combined efforts reflect what we know as The MEMIC Way.
We are building an even better workforce for the future. Education is a key word at MEMIC as most of our employees are engaged in some form of professional development. The insurance industry recognizes the CPCU (Chartered Property Casualty Underwriter) designation as the symbol of personal professionalism. At MEMIC, we already have six times the industry average of CPCUs. And, that number grows each year. A third of our staff has achieved the WCP® (Workers' Compensation Professional) designation which far exceeds any of our competitors, not only as a percentage but in total numbers as well.
Yes, the world is moving quickly but we are at the front of the pack and picking up the pace. MEMIC is an exciting and rewarding company to be associated with. Our employees reflect the pride and commitment that continually makes a company successful. Our Board is a group of blue ribbon individuals, bringing their various skills to our emerging strategies as we plan for the future. And finally, policyholders and their employees are the reason we excel in this line of work. You have a choice of where to place your workers' comp insurance program. As long as you continue moving forward, together with MEMIC, you can be assured we will do everything possible to reach, and exceed, your expectations.
Sincerely,

John T. Leonard, President and CEO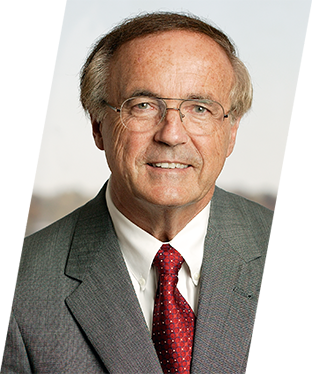 "Our story is certainly one of growth. Independent agents from Maine to Florida are recognizing the skill and ability that MEMIC brings to their communities. Clearly, MEMIC is a unique insurance company, and arguably, the best in this business."
John T. Leonard
President and CEO
MEMIC